Unlock New Opportunities

---
Linxura offers Integrators a low-cost, easy-to-configure wireless solution.
Simple, Wire-free Installation

---
Deploy Linxura effortlessly without electricians or wiring experts.
Flexible Integration Options

---
Linxura seamlessly integrates with homes at any stage of ownership.
Complement & Enhance

---
Enhance your offerings with Linxura's affordable solution.
Cutting-edge Technology for Residential Systems Integrators
Home Tech Revolution
Linxura offers Residential Systems Integrators a unique and cost-effective technology that enhances their services and delights their customers. With its wireless setup and versatile deployment options, Linxura is a game-changer in the home automation industry.

Versatility Across Home Ownership Phases
Linxura can be deployed without the need for a hub in homes that are offered at a much lower price point than other home automation platforms that can be very expensive. In the event the Integrator and homeowner choose an intrusive, expensive automation system, Linxura can still be offered as an inexpensive, additional means of control.
Low-Cost, Easy Configuration
Residential Systems Integrators can benefit from Linxura's unique technology in many ways. The most obvious is to offer a technology that is a low cost, easy to configure solution that makes the Integrator look good to their residential customers. This low-cost system deployment is an excellent way for the Integrator to pick up additional customers who can then be upsold to deploy other products and automation solutions.
Making Business Sense
By stocking Linxura and offering it on the Integrator's website, the Integrator's customers can buy Linxura and this will generate a need to sell installation services and support for the Integrator, with the exception of the talented do it yourself clientele. Linxura is an open platform that integrates with other systems and protocols. Because Linxura will one day comply with the Matter Protocol, the Integrator and their consumer can be confident of the longevity of the product life cycle.
No Electrician Required
Given that Linxura is a wireless device, it does not require an electrician or wiring expert to install it. Thus, those human resources can be deployed for other applications. Most automation solutions require electricity and hard wiring, making them an option only when the home is being built or gutted and fully renovated. Linxura does not require this and thus can be sold to residential clients at any phase of home ownership.
Streamlined Integration
Experience wire-free installations and limitless possibilities with Linxura.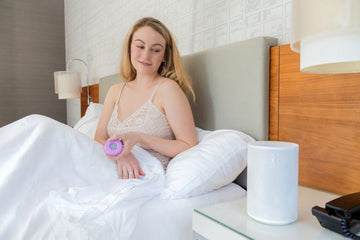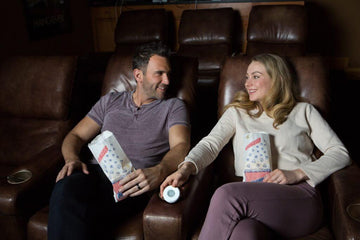 Redefining Automation
Linxura offers Integrators a cost-effective wireless solution, redefining home automation.